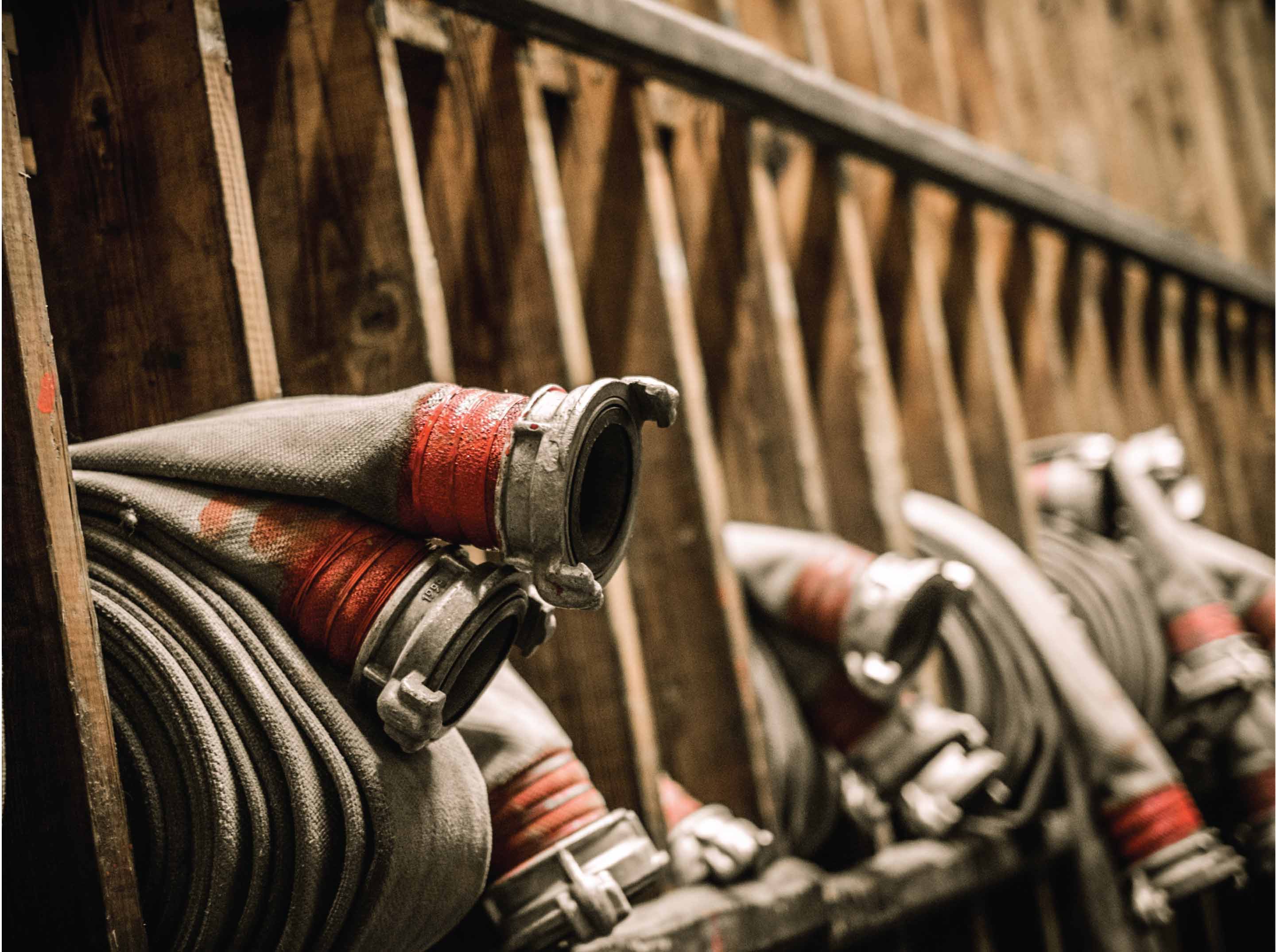 Holiday Park Volunteer Fire Department, Allegheny County Station 236, is located on State Route 286 in Holiday Park. It is one of four fire departments located in Plum Borough, Allegheny County, which is located approximately 15 miles east of Pittsburgh, Pennsylvania.
Plum Borough is located in eastern Allegheny County, approximately 13 miles east of the City of Pittsburgh, in western Pennsylvania. It is the second largest borough in the state comprising 29square miles of land. According to the 2000 Census, Plum has a population of 26,940 residents.
Plum Borough was founded as Plum Township in 1788 and was one of Allegheny County's first seven townships. It was reorganized as a borough 1956. The historic development of Plum is closely tied to the industries, which developed here including coal mining, aluminum powder manufacturing, farming, and gas and oil production. Plum Borough has since developed as a bedroom community as city residents continue to move to the suburbs of Allegheny County.
Currently Plum Borough is served by four fire departments. Unity VFD, which was founded in 1925, Renton VFD, founded 1949, Logans Ferry VFD, also founded in 1949, and of course Holiday Park.
The Holiday Park Volunteer Fire Department was started in mid-summer 1962 by a group of concerned citizens, many of them without any firefighting knowledge. The nearest fire company was several miles away and Holiday Park was growing and being developed quickly. With several new plans of houses under construction and many more planned, Holiday Park needed its own fire department. A charter was granted on January 21, 1963 officially creating the Holiday Park Volunteer Fire Department, naming it as a non-profit organization
After six years it was clear to the membership that they had quickly outgrown their current building and plans were developed for a new station. In October of 1972, a large new fire hall was built and dedicated. Although some remodeling was done in 1987 and again in 2002, this is still the building that we use today.
The original fire hall was left abandoned and later turned into a Fireman's Club in May of 1973. This club was open for several years but later closed due to financial difficulties in 1977. In 1984 it was renovated and used to house the ambulances and serve as a training center for the department, After the fire department got out of the ambulance business, the membership would vote to lease this property as we had no real use for it anymore. Through the years it has been occupied by an auto parts store, a furniture store and is currently GrandSlam Pizza.
In March of 1973, with emergency medical care becoming prevalent in everyone's mind, Plum Council proposed that Holiday Park initiate an ambulance service. The borough would provide us the necessary insurance, medical equipment and ambulances. The following years saw the membership not only taking classes for fires but also for state medical certifications. Sadly, on December 31, 1989 due in part to a lack of qualified medical personnel and tougher state regulations, Holiday Park terminated its ambulance service. In place of the ambulances, Holiday Park would provide "quick response services" to supplement the medical care given by the newly created Plum EMS. Our current membership roster still has 1 Paramedics and 23 Emergency Medical Technicians. All of our members are required to be certified in CPR and the use of our "Automatic External Defibrillators."
Fund raising has always been a major concern for this department and as we continue to grow, it takes more money to make our dreams a reality. Over the years this department has sometime used some quite inventive ideas to raise funds by whatever means necessary. From circuses and teen dances in the '60's, "25 week club" ticket sales, Firemen's Carnivals and even fruitcake sales, every idea was thought of and tried. Lenten fish fries and weekly bingos have now become our main fund raising efforts. The one thing that has not changed has been our constant pleas for money from our residents. We still continue our yearly solicitation letter and we have even gone door-to-door asking for money.
Through the years, as some faces change and others just get older, one thing has remained the same.. the membership's unwavering dedication to help this community by whatever means it can. In preserving life and property, this department demands a lot from each and every one of its members, regardless of their age or sex. Whatever the challenge has been, there has never been a time when the Holiday Park Volunteer Fire Department has not responded and overcame that challenge. In forty-seven years this department has dealt with whatever changes have come along and has hopefully grown beyond whatever expectations our charter members could have dreamed for us. With each person giving unselfishly, whatever they had to offer, we have made this place something very special and a department to be very proud of. All members, whether they are still active or not can take great pride in knowing that each of us have made the Holiday Park Volunteer Fire Department second to none.